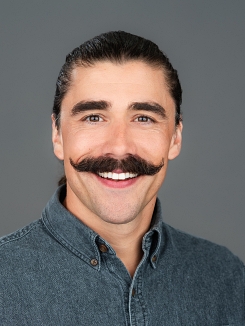 Academic Position
Assistant Professor (Aug. 2019)
Department of Management
Fowler College of Business
San Diego State University
Education
PhD
School of Labor and Employment Relations
University of Illinois
My research centers around person-environment fit, vocational interests, measurement, selection, and narcissism. Find my C.V., dissertation, teaching information, and a fascinating (albeit, dated) office tour via the "Academic" menu.
My blog shares resources, surveys, and academic announcements.
The consulting tab links to Sift Human Resources LLC, my pre-hire assessments and HR consulting business, and my general statistical consulting.
As a recording hobbyist, the final menu links to my recording studio, Sound Foundry.