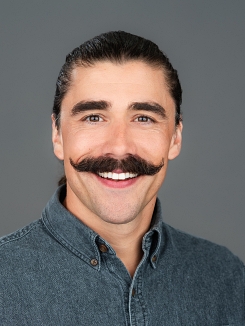 Contact me: justin @ justinwiegand.com

For organizations, I advise on and implement all stages of selection testing—from test development to validation and implementation. If you aren't testing, I can help you find big wins for improving performance and retention of new hires. Testing pays for itself quickly and multiple times over. Validated tests are also explicitly protected by EEO law. When properly implemented, testing provides a strong basis for defensibility in discrimination cases.
I work with intelligence, personality, integrity, leadership, and interest measures to design predictive, faking-resistant tests that applicants can work through quickly. Clear, validated scoring reports are provided. Contact me today to discuss testing solutions for your business.
For graduate students, I am availabe to advise and carry out all analyses for graduate level research (e.g., thesis and dissertation analysis).
Testimonials:
| | |
| --- | --- |
| "Justin is extremely professional and beyond intelligent when it comes to statistical analysis. He has a talent, not only for utilizing statistical software and analysis, but also to bring it to a level that I could understand. Basically, Justin is a statistical rock star. If you have the oportunity to work with him, I would highly recommend it. I never would have made it through school without his statistical wisdom and guidance!" | Valerie, DNP (2016), Grand Canyon University (GCU) |
| "Justin helped me with my final proposal for a DNP degree. He ran my statistical analysis and explained the findings to me in a way that I could understand. I was able to successfully defend my proposal because of this and the statistical analysis he provided was never questioned by my chair." | Jamie, DNP (2016), Grand Canyon University (GCU) |