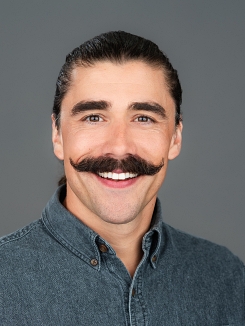 For organizations, as Principal Consultant of Sift Human Resources, I help organizations hire and develop talent using adaptive assessments and integrative consulting.
Our online, mobile-ready assessments instantly provide managers and HR with a wealth of data that is easy to apply, understand, and compare across candidates. Overall fit scores can be quickly sorted to help uncover promising candidates and a full suite of graphical reports provide detail when desired, right down to interview questions targeting likely strengths and weaknesses of each applicant.
For organizational researchers, I advise on, design, and carry out psychometric studies.
Contact: justin @ justinwiegand.com

Testimonials:
| | |
| --- | --- |
| Justin is extremely professional and beyond intelligent when it comes to statistical analysis. He has a talent, not only for utilizing statistical software and analysis, but also to bring it to a level that I could understand. Basically, Justin is a statistical rock star. If you have the oportunity to work with him, I would highly recommend it. I never would have made it through school without his statistical wisdom and guidance! | Valerie, DNP |
| Justin helped me with my final proposal for a Doctor of Nursing Practice degree. He ran my statistical analysis and explained the findings to me in a way that I could understand. I was able to successfully defend my proposal because of this and the statistical analysis he provided was never questioned by my chair. | Jamie, DNP |